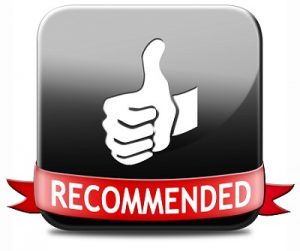 Last updated: January 30th 2017
If you are already familiar with the trackball mouse and are just searching for the best one to get then the rankings here will help you in that decision. It's also possible that you have reviewed the available ergonomic mice and found them wanting or just don't like what is on offer for vertical mice either and decided that maybe a trackball mouse is what you need.
To go directly to the rankings click here or continue reading for some more about the ergonomic factors and comparisons of trackball mice.
A trackball mouse is an ergonomic input device that has given many users a much improved computing experience. Oftentimes the reason that someone goes looking for a trackball is because their standard mouse is causing them pain in their wrists, hands, elbow, or shoulder. Especially useful for heavy computer users who are looking for something different a trackball device improves by a lot over the standard mouse in ergonomic design and features.
A trackball mouse has one key advantage over the standard mouse in that it doesn't require movement of the device itself to move the cursor on the screen. Instead it will have either a thumb or finger operated ball that takes the place of moving the entire device. For some users this is just what they need since their pain seems to be made worse by the movement of the device. For other users it is the benefits in design that the trackball makes over a standard mouse in the hand feel and placement that makes the difference. This is one of the things that all of the ergonomic peripherals try to build into their feature set.
The main input operation on trackball mice is obviously the ball and most devices are setup either to use it with the thumb or with fingers. Depending on which the ball is operated by decides which the click buttons and scroll wheels are operated by. Thinking about the type of fatigue or pain you may have in your hand could help you when considering which one to select. If you have a lot of thumb pain then maybe a device that is heavy on thumb use to move the cursor on screen would irritate that. It could be the opposite if you have pain in the fingers and not the thumb. Think about this as you consider your choices and make up your own mind based on how you believe it will feel to you.
A lot of trackballs are either ambidextrous in design or have a left hand model available. This can be advantageous if you are trying a strategy to either switch up hands you are using throughout the day or if you are changing hands entirely to try to rest an injured hand or wrist. There are some good ergonomic mice that are left-handed as well, but the ambidextrous nature of many of the finger operated trackballs bring multiple left handed trackball options.
Below is the rankings table and then a summary of the individual products.
The chart below will list our ratings and rankings for the best trackball mice. There is a key below the chart explaining the columns and it is followed by a short summary of each trackball as well as a link to read more reviews on the site or to buy on Amazon.
Best Trackball Ratings and Reviews
Table Key:
Trackball Name – This column lists the name of the products being rated.
Thumb or Finger Ball Operation – This is our descriptor how the ball is operated. The models are designed either for thumb operation or Finger operation depending on where the ball is located.
# of Buttons/Customizable – The number of clickable buttons on the device and if they are customizable or programmable.
Price – Comparative dollar rankings. The $ is lower price, the $$ moderate price, and the $$$ more expensive.
Our Ranking – Our numerical ranking from 1 to 7 on these selected ergonomic trackballs with 1 being the best.
Buy – Link to buy the product on Amazon.
Summary for the Best Ergonomic Trackball Ratings
Let's start out with a quick preview of the ratings prior to diving into the detailed comments below. Starting from the top: the Logitech M570 is the current #1 on our list. This extremely popular trackball came out on top just beating out the #2 finisher which was also from Logitech: The Trackman Marble Mouse. Both of these products are top of the line and it just came down to a few extra features in the M570. If you don't want a thumb operated trackball and would rather have one with a finger controller ball then go with the Marble Mouse and you will have a worthy second place device.
Coming in at #3 and #4 are a couple of products from Kensington who just like Logitech are top competitors in the trackball space. First up for Kensington is the Expert which also has sound ergonomic features and good performance. At fourth place is the Orbit Trackball. This offering from Kensington is also sound, but it misses out in a few places compared to the top three. It does have a scroll wheel surrounding the ball, but only has two buttons compared to 4 on the top three places.
Up next are two candidates from ELECOM which is a Japanese company with a heavy presence in Japan, but a more limited presence in the USA and elsewhere. These two trackball mice have some solid features and in some ways outshine their more established competition. They have eight and six customizable buttons on their products and also have scrollable, tiltable clickwheels on both as well. But there can be some difficulty with support as the instructions with these devices are shipped in Japanese language and sometimes the drivers if needed require some web searching. They also don't have as much of a value proposition in terms of costs compared to benefits. They are both fine products, but just don't measure up to the big two of Logitech and Kensington.
Rounding out the list at #7 is a handheld mini trackball that was included in this rating project just for comparison only and so you could see that such a device existed. Its primary value would seem to be as a secondary peripheral device or for recreational use such as web browsing.
Up next are the individual product commentary, and links to onsite reviews as well as to purchase on Amazon.
Individual Product Notes, Reviews, and Comments
Logitech M570 Trackball – Buy – The M570 is a strong seller in the trackball mouse category and has a great company backing it with Logitech. This one has so many features and a really good ergonomic design. With a great look and hand feel, good responsive scrolling, and lots of other goodies this one takes the #1 spot. One reason that this one could be skipped for the next one is if you don't want a trackball where the scroll ball is operated by the thumb as on this one.


Logitech Trackman Marble Mouse – Buy – The Trackman Marble Mouse is another strong selling Logitech offering and is just as solid as the #1 choice in many ways. With a nice big scroll ball and a solid easily used base that is comfortable on the hand there are many things right on this one. The Marble Mouse is also ambidextrous so it can be used by lefties as well as righties.


Kensington Expert Trackball Mouse (K64325) – Buy – This device from Kensington features a nicely sized trackball that has good scroll responsiveness and control. It also includes a scroll ring around the ball which is then surrounded on each quadrant by four programmable buttons. Like the one above it this one is also ambidextrous and usable by left handed users as well.


Kensington K72337US Orbit Trackball – Buy – The second on this list from Kensington it carries many of the same positives. With a just right ball size that provides good control and response as well as a scroll ring it has good design inputs. With only two buttons instead of four it is a little smaller than the previous device as well. This is another one that is ambidextrous.


ELECOM Trackball M-DT2URBK – Buy – The first one from ELECOM this product has 8 buttons and a clickable scroll wheel giving it the most buttons of any on this list. Of some concern is that 7 of the 8 buttons are accessed by the thumb possibly making that side a little click heavy for one digit. Another nice feature on this one is that the scroll wheel also tilts allowing scrolling from that input as well. This is a nice offering, but is outmatched by the ones above unless you have a strong preference for more buttons and a clickable scroll wheel.


ELECOM Trackball Mouse M-XT3DRBK – Buy – The next up from ELECOM and another product heavier on buttons than any but its sister product. This one has 6 clickable buttons for input, including the scroll wheel, which also has tilt on this one as well. Same caveat here applies as for the one above – if you want the 6 inputs and the clickable, tilt scroll wheel that could sway you for this one over the others rated above it. There is also a left handed version of this mouse. These are not ambidextrous, but sold in either right hand or left hand versions.


YUMQUA Y-01 Handheld Mini Trackball – Buy – This handheld trackball device comes up short, but wasn't really intended to compete against these others anyway. This free-hand device has three buttons for input and a thumb operated trackball. Its real strength most likely comes as a backup, secondary, or laptop only device when you are just looking to relax and surf the web, but still want something ergonomic to use for control.


Conclusion and Final Thoughts
There are our rankings of the top trackball mice available on the market today. We think this is a complete and fair review of what is out there. Please let us know what you think in the comments below. Agree or disagree? Have a favorite that we left off the list? Let us know and we'll look into it.